28nov11:30 am1:00 pmNovember 2023 Community Coalition Meeting11:30 am - 1:00 pm
Event Details

When: Tuesday, November 28th, 2023 from 11:30am – 1:00pm. Please RSVP by November 24th at noon.

        The Community Coalition meets at 11:30am on the fourth Tuesday every month (except for January and December).

Where: The Gateway – 530 W. Fifth Ave., Knoxville, TN 37917. Parking is available less than a block away at St. John's Lutheran Church, 544 N. Broadway St., Knoxville, TN 37917.

        To receive updates or changes regarding Community Coalition meetings, please subscribe to our newsletter by clicking here and keep up with us on Facebook.

Meeting Focus: Annual Thanksgiving Potluck! If you missed the sign-up sheet at our October meeting, please email Misty McPhetridge (mmcphetridge@metrodrug.org) with the dish you plan on bringing.

Donations: Cold Weather Drive

Cost: Free – RSVP below.

What is the Community Coalition? The Community Coalition consists of ANY individual in or around Knoxville that wants to help create a healthy and safe community free of substance misuse. Participation can increase knowledge of substance misuse and the tough issues our community is facing today. Each year, members of the Coalition create goals and projects focused on community education and reducing substance misuse in Knoxville.

Anyone interested in making a positive impact in the community through prevention activities is encouraged to attend. A few hours of your time each month can make a big difference! By working together, we can create positive, lasting changes in Knoxville.

Questions? Please email our Coalition Coordinator, Misty McPhetridge, at mmcphetridge@metrodrug.org or call/text 865-242-3119.
PARKING FOR MEETINGS AND EVENTS HELD AT THE GATEWAY IS LESS THAN A BLOCK AWAY AT ST. JOHN'S LUTHERAN CHURCH (544 N BROADWAY).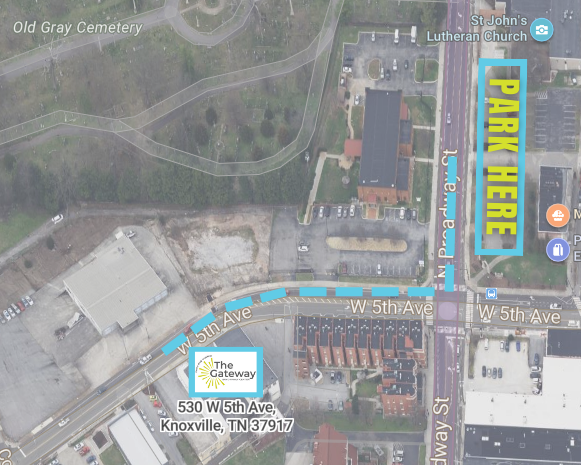 Time

(Tuesday) 11:30 am - 1:00 pm
Location

The Gateway

530 West Fifth Ave Knoxville, TN 37917
RSVP Now
Make sure to RSVP to this amazing event!
Please let us know if you can make it to the event.
OpenSpaces Still Available
Can not make it to this event?Change my RSVP