DEA NATIONAL PRESCRIPTION DRUG TAKE BACK
The Drug Enforcement Agency (DEA) hosts two National Prescription Take Back days annually in April and October. During these events, MDC partners with local law enforcement and other agencies to collect unused, unwanted, and expired medications from the community. To read more about DEA National Take Back days, visit dea.gov/takebackday.
For medication drop boxes or Take Back events near you, visit countitlockitdropit.org.
Upcoming Medication Collection Events in Knox County
There are currently no upcoming medication collection events scheduled.
Please keep an eye on this webpage and MDC's social media for updates on upcoming events!
Metro Drug Coalition is proud to partner with local law enforcement to reduce the number of unused, unwanted, and expired medications in homes around our community. Disposing of your medications properly reduces the risk of substance misuse and environmental harm caused by flushing or throwing medications away improperly. Items dropped off are kept anonymous and no questions asked.
What is accepted:
All household prescription and over-the-counter medications (including narcotics)
Liquid medications
Ointments, lotions, drops
Pet medications
Syringes/medical sharps (including EpiPens)
Expired Narcan/Naloxone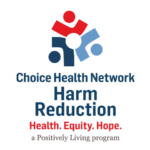 .
On behalf of Choice Health Network, we accept unopened wound care and first-aid items (band-aids, alcohol swabs, tape, gauze, etc.) and unopened syringes/needles.
.
For questions regarding medication collection events or if your organization is interested in partnering with us in the future,
please email Misty McPhetridge at mmcphetridge@metrodrug.org or call 865-588-5550 ext. 105.