About the Recovery Housing Support Fund
Finding a safe and supportive housing situation is often the first obstacle faced by individuals following treatment, incarceration, and/or unstable housing. Most often these residences come in the form of a halfway house or recovery residence, which require a financial deposit upon entry. For individuals in recovery who do not have a stable source of income, a financial deposit is a barrier to receiving the support that they need during this crucial time.
Established in 2018, MDC's Recovery Housing Support Fund provides aid to individuals who are not financially capable of paying the initial fee to enter a safe place that will further their recovery process. MDC has helped hundreds enter recovery housing by providing a one-time scholarship to cover their deposit.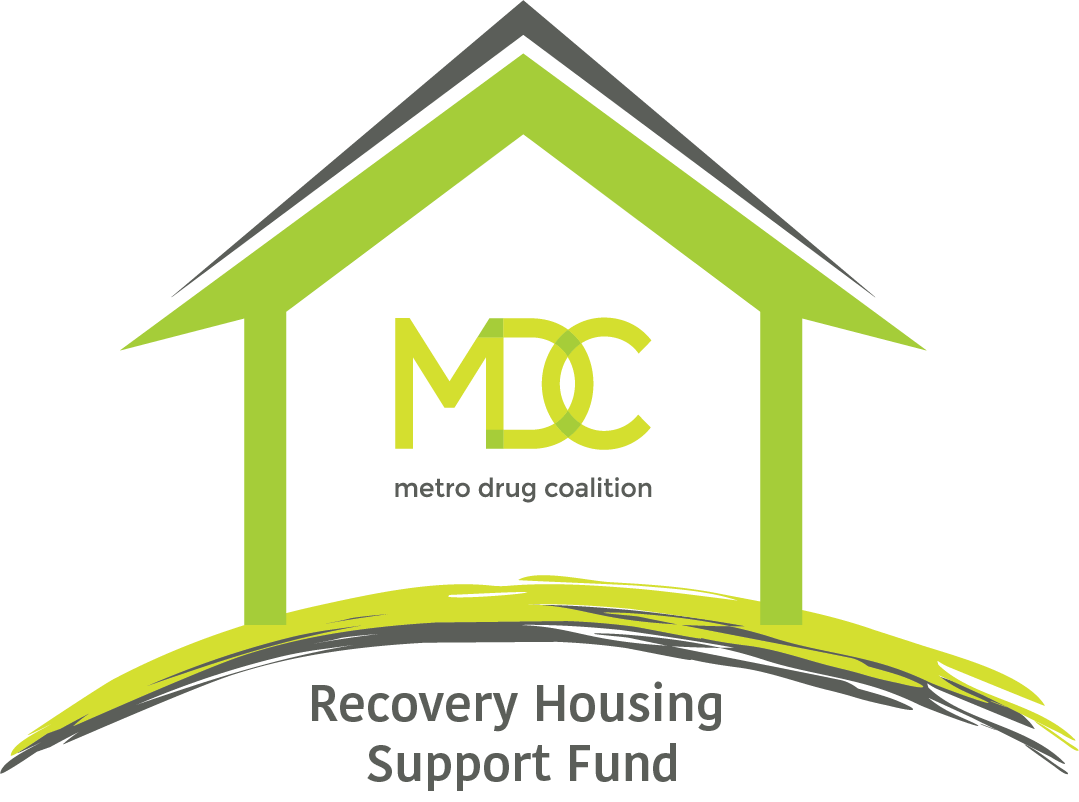 *Since the establishment of the fund in 2018.
The Process

Fill out the scholarship application completely. The application is located at the bottom of this page. Please contact Jennifer Knisley at 865-410-9527 or jknisley@metrodrug.org with questions.

Return the application to MDC:

Be sure to include the best phone number to reach you so we can contact you if we have questions.

We will reach out to our network of recovery residences to determine an appropriate fit for you.

If approved, we will send your scholarship funds directly to the recovery residence on your behalf.
Important Recovery Housing Support Fund Policies

MDC may pay up to $300 per individual for their recovery housing entry fee. We do not help with back-rent. These are transitional funds only for those who are currently transitioning to a recovery residence.
This housing entry fee may only be utilized one time by an individual.

MDC cannot provide a scholarship to anyone who currently has a source of income, including Social Security and Disability.

Upon approval, scholarship recipients must fulfill the following requirements:

Participate in recovery coaching at The Gateway, located at 530 W 5th Ave, Knoxville, TN 37917

Complete 5 hours of volunteer work with Metro Drug Coalition within one month of approval.
Attend one support group of their choice at The Gateway per week.
Our Housing Network

The Recovery Housing Support Fund works with a select network of East Tennessee area recovery residences who have agreed to maintain the ethics and standards set forth by TNARR (Tennessee Association of Recovery Residences). If you represent a recovery residence or halfway house and would like to become one of our partners, please reach out to us. 
Apply Today!
If you are interested in applying to receive this funding, please fill out the application and consent forms below. Once you have completed the forms, please email Jennifer Knisley at jknisley@metrodrug.org, or fax to 865-588-0891 – Attn: Recovery Housing Suport Fund.
Please allow 2-3 business days for MDC to process your application and get back to you regarding this housing fund. If you do not have access to a printer or internet, please contact Jennifer Knisley at 865-410-9527.