Community Coalition
For over 36 years, Metro Drug Coalition has been a driving force of substance misuse prevention in the community. The coalition first began as a partnership between a few prominent leaders that were concerned about the health of the community and wanted to address the drug epidemic in Knox County.
Upcoming Meeting Information
The Community Coalition currently meets the fourth Tuesday of the month from 11:30am-1:00pm (excluding January and December) in the Conference Room at The Gateway (530 W. Fifth Ave.). Parking is limited, so please consider parking across the street at St. John's Lutheran Church (544 N. Broadway St.).
December 2023 – No Meeting

October 22, 2024, 11:30am-1pm | Coalition Appreciation Luncheon | More Info & RSVP

December 2024 – No Meeting
Individuals Served Throughout Knoxville
Today, MDC's Community Coalition is comprised of more than 80 individuals throughout Knoxville engaging 12 sectors of the community including: law enforcement, government, youth serving organizations, treatment programs, healthcare facilities, faith-based groups, local businesses, schools, parents and the recovery community.
Substance misuse prevention plays an important role in the health of our community. It improves individuals quality of life and saves people from the destruction of drug use. Prevention is most effective when members of the community work together to create a safe environment that will sustain for future generations. Coalition members are encouraged to participate on subcommittees that address more specific substance misuse issues. Subcommittees coordinate a variety of projects and activities throughout the year that support our mission.
Smaller coalition subcommittees meet throughout the month to plan for upcoming events and engagement opportunities. Interested in learning more? Attend an upcoming meeting or contact Misty McPhetridge, Director of Primary Prevention Services, by clicking here.
Committee Chairs

Chair, Prudence Spencer

Co-Chair, Melinda Holder

Secretary, Beth Bledsoe
Join Our Efforts
Participation can increase knowledge of substance misuse and the tough issues our young people are facing today. Anyone interested in making a positive impact on the community is encouraged to attend. A few hours of your time each month can make a big difference in the well-being of our community!
Please contact Misty McPhetridge below for more information.
Title VI
Metro Drug Coalition operates in accordance with the rights set forth under Title VI of the Civil Rights Act, which states that no person, on the grounds of race, color or national origin, shall be excluded from participation in, be denied the benefits of, or be subjected to discrimination under any program or activity receiving federal financial assistance.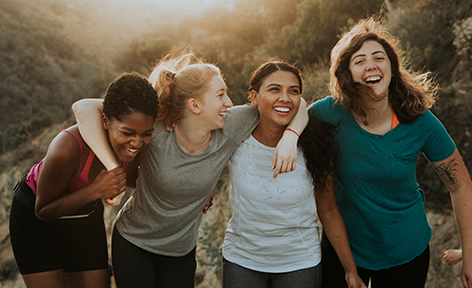 Prevention Alliance of Tennessee (PAT)
The mission of the Prevention Alliance of Tennessee (PAT) is to inform and advocate for alcohol safety, substance abuse prevention, and public health policy concerns to Tennesseans and lawmakers. PAT brings together groups of anti-drug coalitions, which in turn work to reduce substance use in Tennessee. For additional information or to find a coalition in your community, please visit the Prevention Alliance of Tennessee website below.