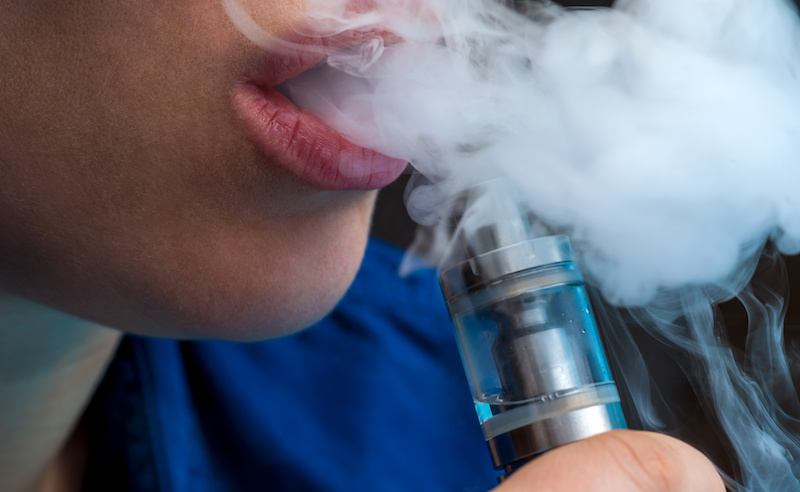 Our Youth Initiatives Coordinator, Asheton Casey, has partnered with SHADES of Development to bring Knox County 5th graders the evidence-based curriculum, CATCH My Breath™. We are happy to report that we are finishing up our first semester of Catch My Breath, a vaping prevention program, with 5th graders in Knox County. In partnership with SHADES of Development, we have talked with 25 young people about how to live a life free from tobacco use. Students have gained refusal skills, learned about risk factors and protective factors, and now have the information they need to make informed decisions about tobacco use throughout their teenage years. As this semester comes to a close, we are thrilled to continue working with SHADES to provide Catch My Breath to the rest of their sites in the upcoming Spring semester.
Along with our SHADES partnership, we have been able to reach 5 families in the North Ridge community through partnering with KICKO (Knoxville Inner City Kids Outreach) to facilitate parenting classes. These classes emphasize the importance of community involvement and trauma informed approaches when raising children. Graduation for this semester's classes was a time of celebration and joy! The program has shown to be successful for a number of years now, and we are excited to continue classes in the Vestal community beginning in January. Take a look at what one of this semester's class members had to say about the program:
"Raising Highly Capable Kids is a great and critical curriculum for mothers like me to have and utilize the information we receive. We learn about essential needs of children… This curriculum blessed my children and me! It encouraged me to step out my comfort zone and converse with people around me for support and guidance for my children. I've reached out to my community and many resources to be more involved in our children lives and activities. To help make it a better and safer place for them and for us all to go back to doing family activities, community activities that motivates all and helps all! Raising Highly Capable Kids is giving us mom's the tools, knowledge, resources and connections we need to do and be better. We're learning and gaining so much from this program… Us lost mother's that's now being found is fiercely fighting for a better life, for sobriety, for better parenting, for ourselves and for our children. Thank you for blessing us with this curriculum!" – L.