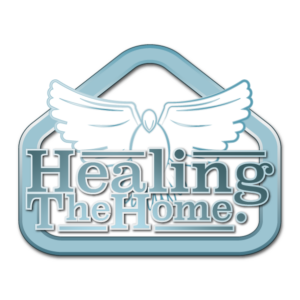 Healing the Home is a dedicated community of people seeking to end the cycles of domestic and sexual abuse in East Tennessee. We are a comprehensive family abuse intervention program aimed at supporting high-risk families. Our clients are men and women who struggle with or are in danger of physical, sexual or emotionally harmful conduct.  Our services include accountability and intervention groups, psycho-educational classes, individual counseling and emergent support. We work at identifying peripheral challenges, and work in conjunction with a network of local resource providers, including law enforcement, mental health, substance misuse and trauma recovery organizations.
A special partner of ours is the Metro Drug Coalition. We know that homes that have abuse are very likely to have substance misuse occurring. Our groups at MDC address the intersection of these issues.
Our curriculum includes toxic stress physiology, managing abuse-related trauma, bonds and boundaries, chemical dependency, gender equality, parenting skills, co-occurring issues and other themes pertinent to offenders, victims, and families living with a high-risk loved one.
Family abuse, whether emotional, physical or sexual, is devastating, humiliating, and often confusing. Healing the Home understands the conflicting feelings and unique fears that can only stem from the trauma of betrayal in our most sacred spaces. "Home" and "Family" are typically words that people associate with security. It should never be a place that makes us feel afraid. It is not easy to trust anyone, once the people we love hurt us. We know, because we have lived it ourselves. "Getting out" seems such a simple solution for the people who aren't living in your home… but it is rarely easy. There are no conditions to asking for help at Healing the Home. There are no mandates for survivors.
Our approach with every client: This is your family and your life. We trust your instincts, and will move at your pace. If you choose to leave, or call law enforcement, we support you. If you choose to stay, we will not turn our backs or judge you or your partner.  Domestic violence is dangerous. Sexual assault is insidious. All we ask, is that you reach out when you are ready. We will work to reduce harm and increase safety. There is light at the end of the tunnel, and a hand to hold on to, when and if you need us.
Survivors and non-violent clients are enrolled for a minimum of 12 weeks. Clients who have perpetrated at least one criminal act of abuse are typically required by courts to attend a minimum of 26 weekly intervention sessions. Repeat offenders, or clients with felony charges must complete a 45 week program.
If you or someone you know is harming or being harmed by a family member, please contact us at 865-443-3980 or register online at HealingtheHome.org.
We believe home should be a safe place for each and everyone of us.
Do you want to be featured in an upcoming Highlight?
Please email Melinda Holder at m.psalm119.71@gmail.com for more information.